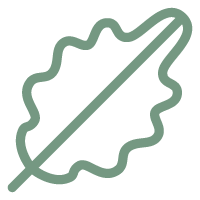 This is the text of an interview we did with Internet Solutions H.K in November 2016. We wanted to keep a copy for posterity and perhaps a blog post is a good way to do that. We hope you find it interesting.
What is your name and company name?
Terry Newman, Managing Director of Ecquality Timber Products Co., Ltd in Huzhou, China.
Can you provide me with a description of your business?
We are a wholly foreign-owned enterprise involved in wood processing. We have about 40 employees. We import material from Australia and Europe and we process this in our factory and export our products to Japan, Australia and NZ mostly. We also sell a little in the Chinese market. Our product range includes solid wood flooring, decking and furniture. We also do wall paneling and specialist products like solid wood doors and stair treads.
How long have you been in business? In this business? In other businesses?
My wife and I started this business in 2008 one month before the outbreak of the global financial crisis and it was very tough for a long time. We survived by being careful and avoiding debt. Before we started the factory we were trading wood products and had loyal customers in Japan who supported us with orders for the first couple of years and that got us through the toughest period. They are still with us of course and are still our main clients, but we have also expanded our customer base since coming to China. Before that we had a trading and consulting company in Canberra and before that I was an Australian diplomat in Japan.
How did you get started in this business?
I was doing consulting and trading initially from Australia after resigning my safe government job. The trading business seemed more steady and prospective than consulting, so we specialised in that from 2007 and then decided we needed to be on the ground to supervise production in China. It was becoming too expensive to process wood in Australia. After using other factories for a while we decided we needed our own to control quality.
How did you get the background and skills necessary to run this type of business?
My wife is a CPA (accountant). I started life as a farmer's son and farmers are hands-on, practical people. I moved through a lot of jobs while studying and I ended up with a Masters degree in International Law from ANU before joining the Foreign Affairs and Trade Department in Canberra. My wife's skills in managing finances and running the accounting and administration side of the business were invaluable and I doubt we would have made it through the first few years without her steady hand on the tiller. I was in charge of the production side of things and dealing with various government agencies, apart from the financial ones which were in her bailiwick. We split the customers between us.
How do you market your business? How are people aware of your business?
We do a big trade show every year in Shanghai and we contact clients directly as well, but our website and other social media platforms give us credibility I think. Without a decent website these days people will not trust you or consider you professional. In the last year or so we have started to turn increasingly to the Chinese domestic market and that is very promising, especially because we produce high-end, solid wood products and these are not so readily available here. The expat community is also very receptive to our products. We do some limited advertising, but people seem to find us through word of mouth as well as through our web presence.
Where do you see your business in the next year? In the next five years? The next ten years?
We will see an increasing proportion of our sales in China. We will also move up the value chain with less volume in simple products like traditional solid wood flooring and decking and more volume in furniture and speciality products. In five years I do not know for sure, but for small businesses like us it is very important to be able to adapt quickly. We have never stuck to one product line because it is too risky. We have always been willing to move outside our comfort zone and develop new capabilities. It is important to have a broad range of experience in many products so that you are able to exploit opportunities as they arise.
How has technology, such as computers and the internet, impacted on how you conduct business?
We are not a high-tech company, but we are not luddites either. As a specialist, small-volume producer we use whatever we can that is viable including some automation as well as, of course, the internet. We are currently developing an online sales platform in for our website to facilitate local sales in China. We are also developing products specifically for sale on this site and on Amazon and other open sales platforms. We do not know how this will go, but without trying we will never know. If we are prepared to adapt we will find a way and we will continue to grow.
What do you do with your profits?
Most of our profits are put back into the business because we do not borrow money. We grow our business organically using our own capital and this is the safest way and one that will ensure that our savings are safe. In a volatile world having a traditional business that cannot easily be rendered redundant by technology is a good thing. If we were a high-tech widget company we could easily be wiped tomorrow by a new and better widget. People will always buy real wood products that are well made and made to last. We are not focused on the low end of the market. Our segment is growing in China and is stable elsewhere and so we think that by reinvesting we will do better than superannuation and better than the markets.
Do you have a business plan to operate your business?
We are constantly planning, but we are never locked in. We do not have shareholders or partners. It is just me and my wife and so we are able to look at the market, respond to our customers and work with our staff directly so that we can adapt and evolve.
Can you describe your customers?
Our clients are varied, but it is the 80/20 rule. A handful of our customers account for 80% of our turnover and they are retailers and a few wholesalers who work with builders, designers and end consumers. We also have a few very small companies and many individuals who come to us for one-off small orders. In China we are lately getting some orders for whole-of-house furniture and flooring packages. These are wealthy individuals who want guaranteed international quality and are prepared to pay for it. I think that this segment will grow in the local area through word of mouth. It is very time consuming however, and so we have to be careful not to allow this work to steal too much management time. We will need more good staff to look after these clients if this segment continues to develop.
If something happens to you, what will happen to your business?
A very good question and one that at exercises our minds a lot. We have good staff and if one of us were okay, then things would carry on without too much disruption. Fortunately for us our kids are happy with their own careers in Sydney, but unfortunately for the business it probably means that a family transition will not be possible. So what to do? I don't see myself retiring soon. We are fit and well and have a good five to ten years of hands-on work left in us. After that perhaps we will live in Japan and commute to Shanghai on a week-about basis. Maybe we can find a buyer or, preferably, have a management buyout at some stage. If it were a management buyout, then we would have to finance it, but it would have to be in a way that allowed us control until we had been paid at least half of the value of the business. Another approach would be to hire a good manager who could run the business and give us a reasonable return on investment, but find the right person will be a challenge.
What did you learn from this interview?
A lot. As I said we are always thinking about directions and about our future, but being confronted with very specific questions, some of which I would not have come up with, is a great exercise. We need to do this more often! Thank you.
https://ecquality-timber.com/wp-content/uploads/2016/03/ECQ-website-leaf-oak.png
200
200
7o7nAB
https://ecquality-timber.com/wp-content/uploads/2016/03/ECQ-website-logo.png
7o7nAB
2016-11-25 14:30:32
2016-11-25 14:53:18
Media Interview