Wholly Sustainable Precious Wood Panel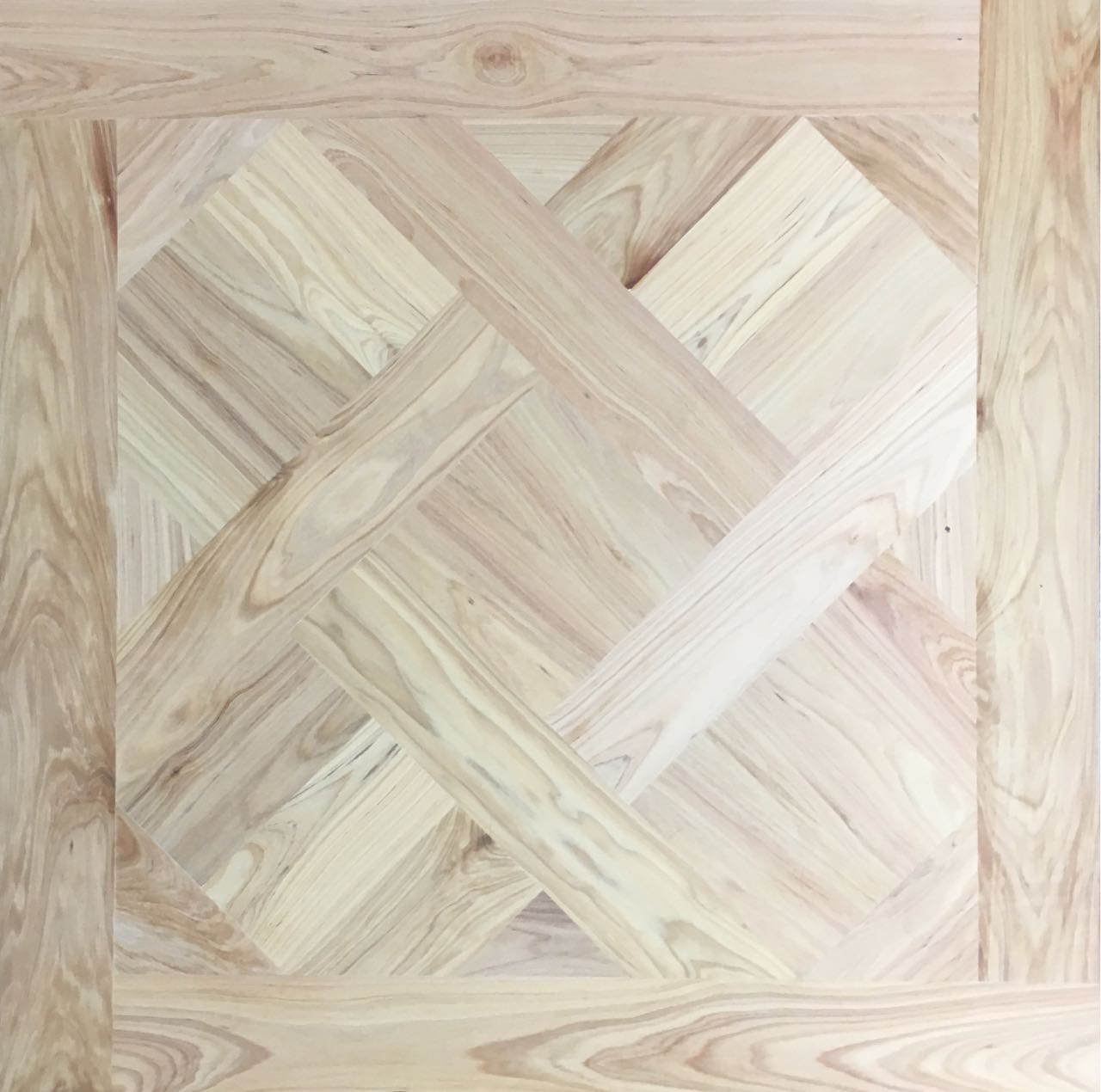 Precious woods like ebony are renowned for their colour, grain and fine textures. The reason precious woods are called that is because they are; they are unusual and not available in quantity. But do woods with these qualities have to be rare? By carefully selecting more common woods it is possible to create very rare quality. Australian Cypress is a wood that is used in Australia for everything from flooring, decking and cladding to furniture and boats. It is exceptionally durable, fine-grained, aromatic, hard, stable, water resistant, mould resistant, termite resistant and has wonderful colours, grain patterns and fine texture. If its natural honey and red and chocolate colours do not suit your decor, it stains up beautifully as a substitute for Teak or for Black Walnut.
The reason the wood is not universally known is that it is knotty, very knotty. That appeals to some people and is occasionally even fashionable, but it is not a selling point for most people most of the time. So we decided to make a product that could show off all the of the wonderful qualities of this wood, but sans knots. The French Versailles panel is the perfect product for this purpose. We are able to cut out knots with very little wood loss because in this type of parquetry we can use pieces ranging from a few centimetres to about 600 centimetres. The result is a panel 600mmx600mm and 18mm thick. Larger sizes are also no problem and use the same small pieces.
And the icing on the cake is, of course, the price. It is not expensive and compares well with standard Oak parquetry panels. This is a win-win for you and for the environment. Please reach out to me if you would like more information or samples.
https://ecquality-timber.com/wp-content/uploads/2016/07/Cypress-panel-1-copy.jpg
1270
1280
7o7nAB
https://ecquality-timber.com/wp-content/uploads/2016/03/ECQ-website-logo.png
7o7nAB
2016-07-28 15:14:15
2016-11-21 18:04:18
Wholly Sustainable Precious Wood Panel